There are 3 factors you need to consider when choosing a piano:
1) The room you want to place the piano in

The first issue is the size of your room and especially the height of the ceiling.
Small rooms can only fit an upright piano not higher than 122 cm. For a medium-sized room, we recommend 123 cm or higher upright piano or a short grand piano within 160 cm long. In apartments with a ceiling larger than 3.5 meters, a higher upright piano is a good fit because the sound has enough room to grow. The higher the upright piano, or the longer the grand piano is, the voice expands because the longer the bass strings, the fuller and deeper the bass is. The interface of the resonant bass is over 125 cm for upright pianos and over 190 cm for grand pianos. Large areas are perfect for 190 cm grand pianos and longer and 130 cm upright pianos and higher.
Concert grand piano from 210 to 290 cm is great for halls according to its cubic capacity.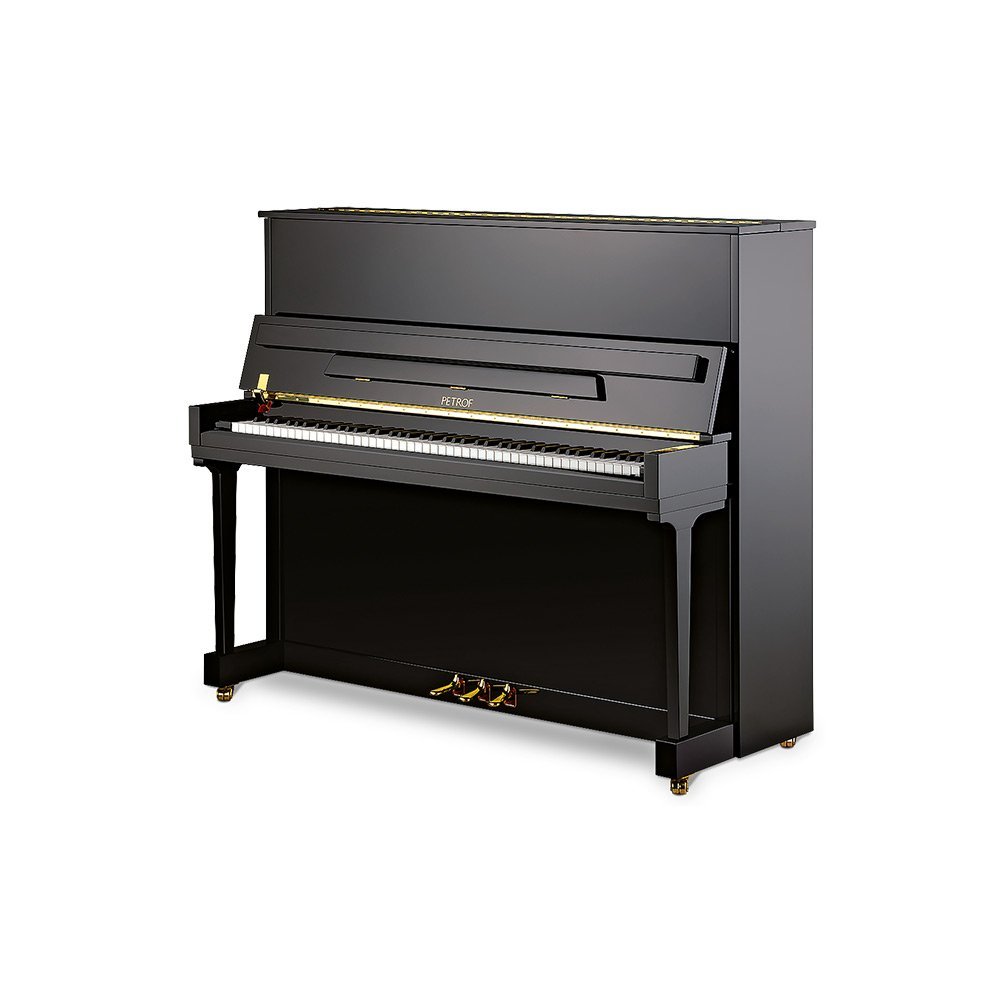 2) Technical requirements

The development of pianos and its basic features was complete at the beginning of the 20th century. Therefore, if you are planning on buying an older instrument, we recommend a piano made after the year 1925. Such instruments were built with the standard 440 Hz tuning. Until 1925 every piano had a lower frequency, lower string tension, and weaker cast iron frame strength. Older instruments are incomparable to newer ones in sound quality. Moreover, they would not withstand daily use.
3) Usage frequency

The last factor, you must consider is the frequency of using and who will be using the instrument.
Music schools, recording studios, or concert halls use the piano for more than ten hours a day, therefore we recommend buying a sturdy instrument made by the best and prestigious manufacturers.
If you plan on playing the instrument for multiple hours, you might want to buy a satin finish because it is more resistant to abrasion and dust than a polished piano finish.
For households, which plan to use pianos for more than one hour a day, it is crucial to acquire either a new instrument or an older but excellently renovated one, built after 1925 (as is stated above).
For conservatory students and professionals, we recommend higher upright pianos over 125 cm or grand pianos (in case you have enough room for one).
As we stated above, upright pianos are only substituting for grand pianos, and the reason is the fact, that the sound of an upright is partially closed in a box. It is not made with English action but with an upright piano action, which is sometimes mistaken. Upright piano action works differently and has its limits. That means that the hammers are vertical, therefore they do not fall from the strings using their weight.
Also, modern grand pianos, made with a double escapement English action, are better, faster, and more accurate.