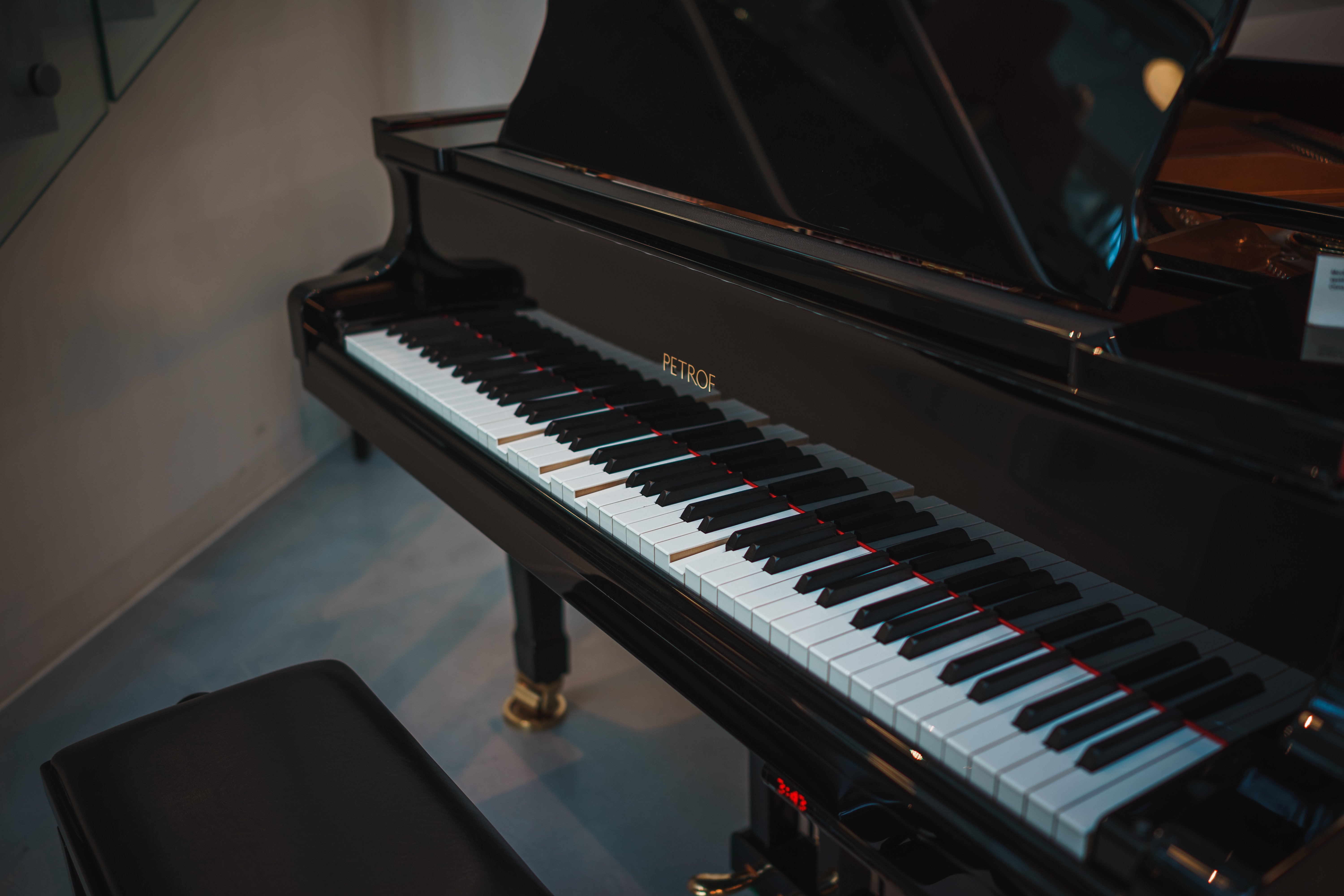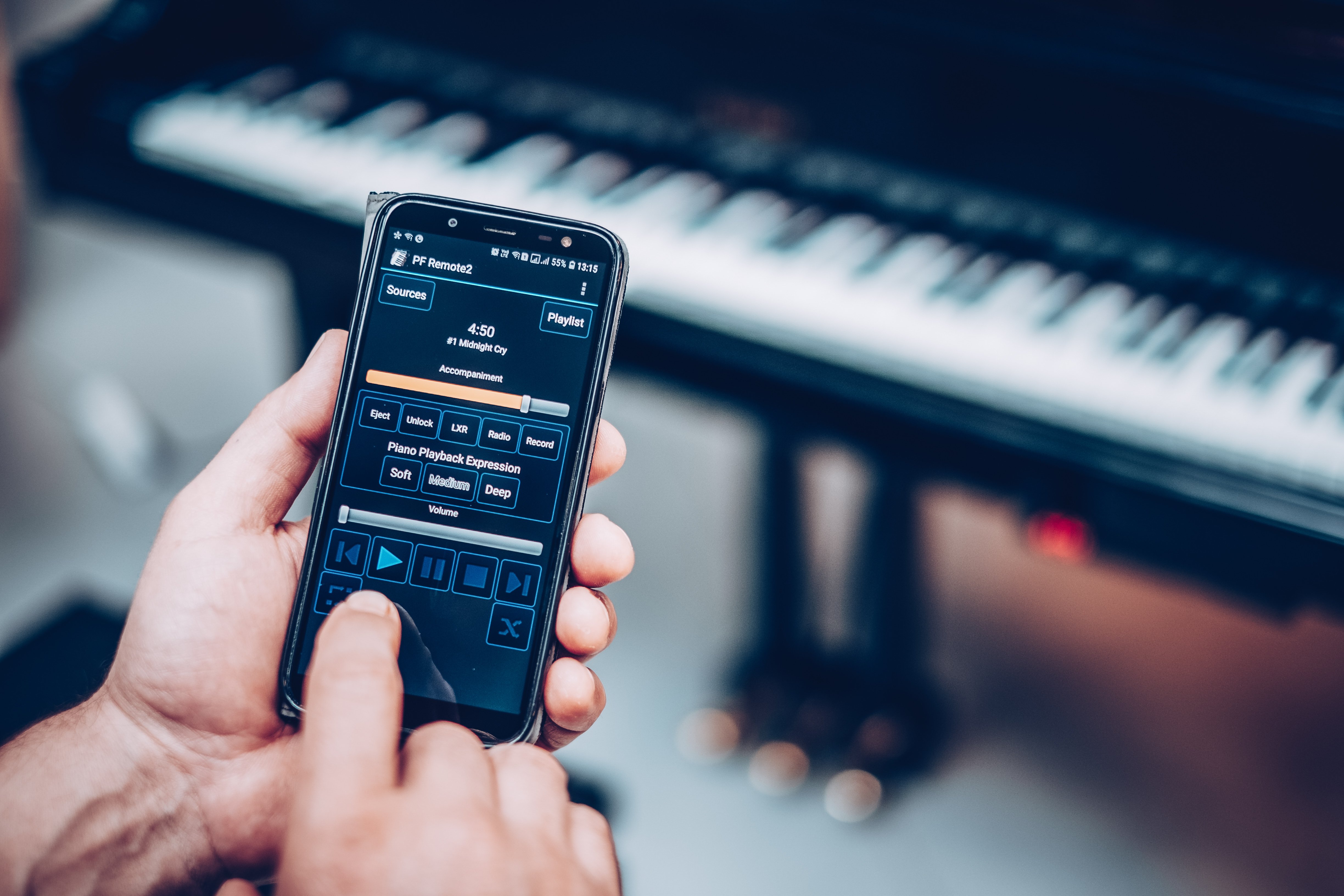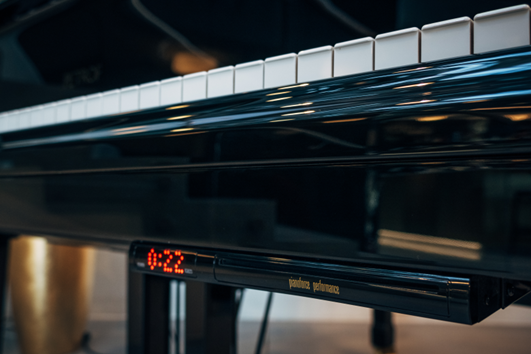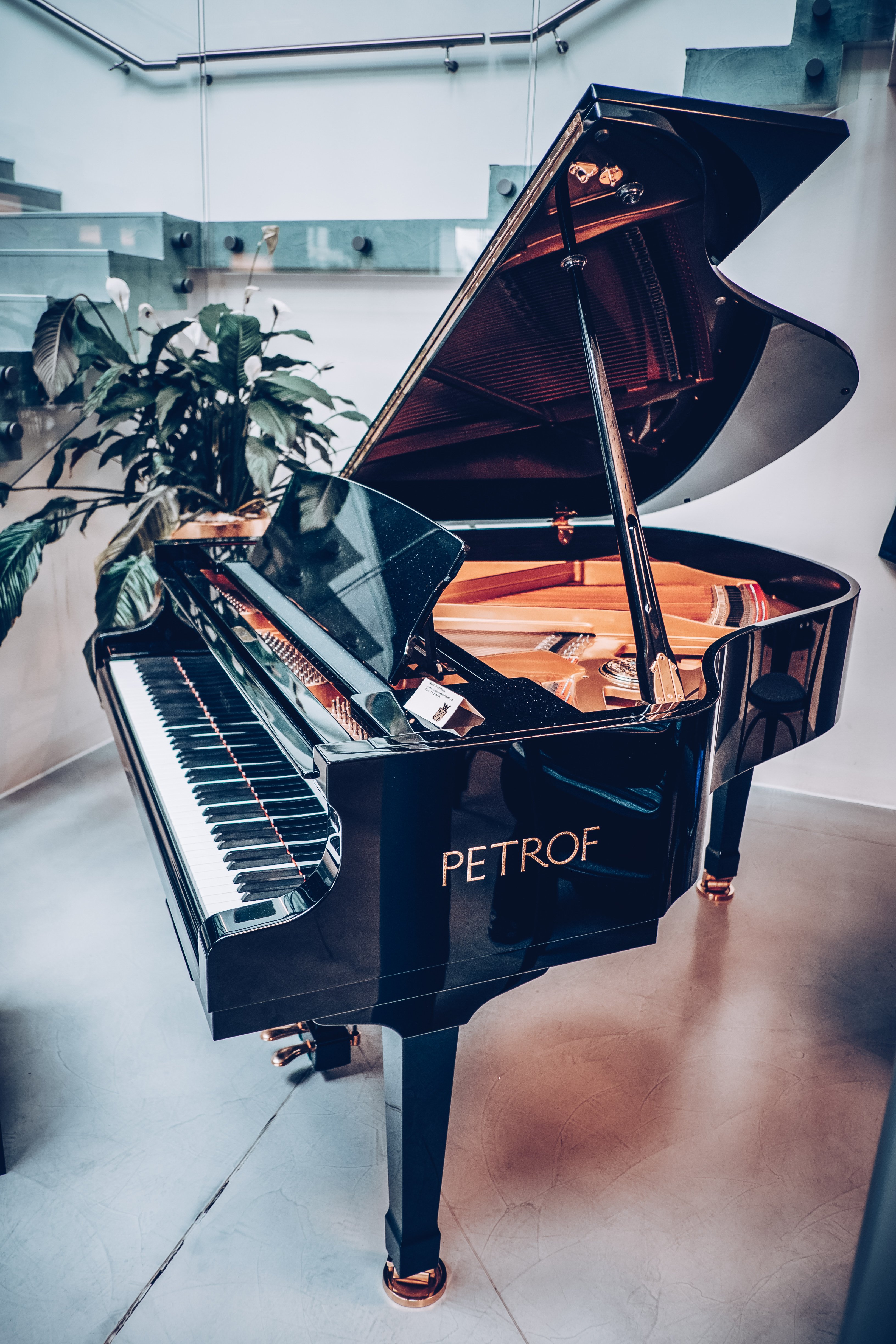 Self Player System for grand pianos
The self-playing piano is perfect for the hotel lobbies, restaurants, lounges or private villas.
A new generation of the QRS PNOmation3 system is compact and elegant. It suits any grand piano. Advantages of the system are easy to control, simple handling, and wireless internet connection. You can easily handle the QRS PNOmation3 system via your mobile phone using Wi-Fi. We install the system with a sound speaker allowing you to enjoy your performance with musical accompaniment.
How this system works
The sound is formed mechanically, the same way a proper grand piano works during a performance, by hammers striking the strings. The composition is reproduced in a form of digital data. Dynamics are included, thanks to the electromagnets, which transfer the movement to the keyboard and to the action. The grand piano reproduces a realistic performance by hammers striking the strings and soundboard resonating. The result is indistinguishable from a living artist performance.
Package content
• QRS PNOmation3 • Remote control • Integrated Wi-Fi Router • Reproduktor Sound speakers
Control
• Remote control • An app for Android or Apple iOS smartphones or tablets
Supported media
• One year access to QRS composition database (internet connection needed) • Over 300 performances in the memory included • Possibility to purchase whole albums or specific compositions online
Tech specification
• The system uses 80 keys (the first and last four keys are not supported) • Separate volume adjustment for an acoustic grand piano and the musical accompaniment
Optional extras for the extended configuration
PNOScan Record Strip – is a rail with optical sensors allowing you to upload your performance which can be stored in the internal memory or further adjusted on a computer. A whole collection of your compositions may be created and reproduced.
Website: www.qrsmusic.com